Modern Aesthetics, TriHex Technology from Alastin Skincare Powers Effective Skincare
---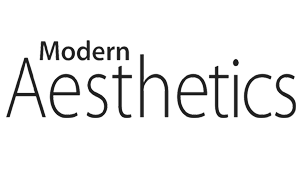 Today's patients "more and more want instant gratification," observes facial plastic surgeon Alexander Rivkin, MD. That means they want to see meaningful results but with a minimum of downtime and discomfort. With its products formulated to enhance procedure outcomes and support skin health, Alastin is focused on helping patients get the results they want, the way they want, Dr. Rivkin says.
"The Alastin system is a very effective pre-procedure regimen," according to Dr. Rivkin. It can help to prep the skin by encouraging it to act like younger skin and removing impurities. Post-procedure, the products support skin repair and can help maintain benefits of interventions over time. "The proof is in the recovery," Dr. Rivkin stresses. "I can promise a patient less downtime, so I can do the procedures I think are best and get the kinds of results I want to get for them…I can make a more intensive procedure more palatable by offering them less downtime."
---
Join the A-List
Stay in the glow with the latest beauty and skincare trends, products, and procedures.