The Ultimate Guide To Self Care For Women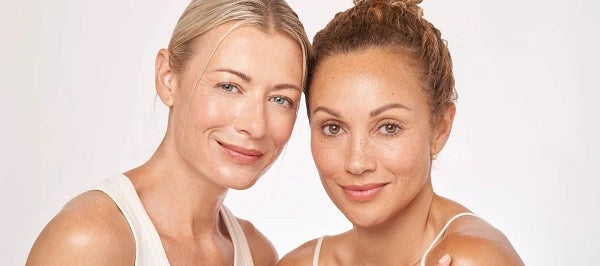 This content was updated for accuracy and relevance on April 14, 2023.
A self care plan is a necessity in daily life. As a busy woman, you need proper sleep and lots energy and inspiration to keep up with its demands. The only way to get that energy and inspiration is to indulge in a little "You" time. Remember that to love others well, you have to first learn to love yourself well! We've created the ultimate guide to self care for women that's perfect while in quarantine and after the lockdown is over.
Engage in a Daily Skincare Routine
Your face is the first thing most people will notice about you. Therefore, it's a top priority when talking about women's health and self care tips for women. The best way to show your face some love is to engage in a daily skincare routine that keeps it clean, healthy, and glowing. Here is our go-to daily regimen using all ALASTIN products.
Morning Routine
Evening Routine
Take a peek at Dr. Melanie Palm's daily regimen to learn more about the benefits of all of these products!
An easy way for you to improve your facial products' effectiveness is by incorporating a DIY self care massage into your routine. Facial massages target your lymph nodes underneath your ears and on your neck. Their main goal is to release the tension and increase the blood flow to promote lymphatic drainage. More blood flow leads to more oxygen, and more oxygen means more nutrients. By simply stimulating your skin with a massage, you can help produce more collagen.
Some benefits include:
Release in muscle tension
Increased circulation
Natural Facelift
Helps face products absorb into your skin better
You'll look younger!


Different techniques:
Start from your neck and work your way up focusing on pressure points along the way
Start from the inside of your facial structure and work your way out
Always massage in a circular motion
Try soft tapping or pinching motions, but don't pull at your skin
Make the delicate skin around your eyes a focal point

Start Meditating
What better time to focus on your wellness and step out of your comfort zone than when in quarantine? Meditation has many positive benefits, including decreasing stress and anxiety, which may be on high alert, given the current quarantine situation. There are online guided meditations on various online platforms, both free and paid.
You can also try practicing deep breathing techniques or a meditative exercise practice like Yoga. There are currently a ton of yoga studios offering free virtual classes during the pandemic. Check the website or Instagram of your favorite local studios to see what's available! There's really no excuse not to make today the day you give it a try. You might just fall in love with the results you see for your physical and mental health.
Hydrate, Hydrate, Hydrate
Proper hydration can work wonders for your sense of well-being. Even mild dehydration can hamper your body's ability to function optimally. If you're going about your day wondering why you feel so fatigued and distracted, try drinking some water. It's also a great idea to drink a full glass of water as soon as you wake up each morning, as hydration levels deplete during the night. Set a timer on your phone to remind you to drink water throughout the day and pay attention to how your body feels when properly hydrated, versus when it isn't. You might be surprised at the discoveries you make.
Learn to Say "No"
Important self care tip: no is a powerful word. It's definitive and draws a boundary line in the sand. Learning to say no is probably one of the most liberating, freeing, loving things you can do for mental health. Whether it's saying no to another commitment, saying no to a pushy family member that keeps infringing on your personal space, or saying no to that next bite of cheesecake because you love yourself too much to sabotage your healthy eating goals, saying no is powerful.
Take a Time Out from Technology
Technology can be mentally and emotionally draining. While it's wonderful for our culture to be so connected today, there are perils to never being disconnected. It's important to take breaks from technology regularly, to rest and recharge.
Unplug from social media, turn off the news that's giving you an anxiety attack. Instead, spend that extra time with your loved ones or take a leisurely walk outside and breathe in the fresh air.
Incorporate Movement into Your Day
Whether you're practicing social distancing and doing a virtual workout with friends from your favorite gym or your favorite fitness influencer, dancing it out in the middle of your living room, or getting outside to go for a therapeutic walk or run, regular exercise is vital for good physical health and well-being.
Heck, you could even throw some punches at a punching bag if you want. Not only are you moving, you get to pound out some angst and frustration, which is always helpful when operating under stress overload. Whatever physical activity you decide to do, just move. Not only will these healthy habits help your body, but they will help your mind, too.
Learn a New Skill
There are many online classes you can take these days; there's no excuse for not learning new skills when you want to. Take advantage of any of the online courses that companies are offering for free during this unprecedented time. Make sure it's a skill you actually want to learn! Otherwise, it becomes less self care, more grudging obligation.
Make a Scrapbook
Going through old photos and saved items can be fun and relaxing. But try taking it one step further and create a scrapbook out of some of your favorite photos. Scrapbooking can even be a fun activity for the family. Have everyone choose a few of their favorite photos to include in the scrapbook, with their own special, designated page. It may feel like there isn't much to look forward to right now, but reliving some of your favorite memories can help boost your mood and get you excited about the brighter days ahead!
Keep a Gratitude Journal
Among all self care habits for women, keeping a gratitude journal may be one of the most essential. This might be a little bit outside your comfort zone, but what you focus on, grows. Your brain has a sneaky way of jumping to negative thoughts and emotions before you realize you're doing it, and the constant battle with your mind can be exhausting.
Keeping a gratitude journal is a way to take control of those negative thoughts that slip past your barriers and turn them into grateful ones. Writing each day in a gratitude journal is an intentional way to focus on the things that are good in your everyday life and help you take better care of your mental health.
Self Care is Personal
There should be no question that practicing self care—especially as a woman—is vital to your overall health and well-being. Too many women neglect it in the mistaken notion they are selfish. On the contrary, self care is the most loving thing you can do for yourself and for those around you.
There are so many different ways to practice self care and have a healthy relationship with yourself. Some ways will resonate with you more than others will. The key to remember is that self care activities should be enjoyable. At ALASTIN, we believe they should help you feel recharged and rejuvenated, not contribute to your stress or feel like an obligation.
Once you've learned how to take care of your stressors and yourself as a woman by setting healthy boundaries and identifying a few of the things that allow you to recharge, take time to incorporate those self care ideas into your daily self care routine.