Skincare Beginner's Guide: Fat Reduction Procedures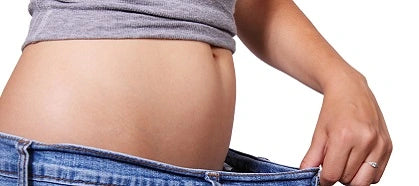 Why Non-Invasive Fat Reduction Procedures are the Hottest Trend in Body Skincare
We recently had the opportunity to sit down with Dr. Carolyn Jacob of Chicago Dermatology to chat about the latest trends in body skincare procedures. She says, the hottest topic on everyone's lips, and hips, is fat reduction procedures like fat-freezing and what some refer to as fat reduction creams.
In this post, Dr. Jacobs takes us through fat reduction procedures, sharing the history of the technology, how the procedures work, expected downtime, and how much they should cost.
Now Trending: The Rise of Body Fat Reduction Procedures
"For a long time now, there have been many ways to remove body fat, all of which required surgery.
However, a few years ago, some colleagues of mine developed a way to non-surgically reduce body fat using a cold method, also known as 'fat-freezing.' Since then, additional body fat reduction procedures have come along using different non-invasive techniques, including heat, to remove body fat effectively.
Our dermatology practice in Chicago, IL has been doing these procedures since 2010, but I have noticed the trend hitting the highest peak of interest in recent months.
I personally do liposuction surgical procedures as well, and lately, have been doing far fewer of them because of these newer technologies and their growing popularity. The amount of patients that we see for non-surgical fat reduction surgeries has skyrocketed in the last two years.
These developments in skincare technology should be considered very exciting for anyone looking to reduce body fat. Essentially they have effectively reduced both the cost and downtime of fat reduction surgeries while offering the same benefits - not to mention, you can have these procedures done on your lunch break and be back to the office or kids in a matter of hours."
Body Fat Reduction Procedure Technologies
"As I mentioned, both cold and hot treatments techniques have been developed to reduce fat.
Our most popular treatment is CoolSculpting®, which is a non-surgical, fat-freezing procedure that uses controlled cooling to eliminate stubborn fat that resists all efforts through diet and exercise. The results are proven, noticeable, and lasting... so you look great from every angle."
Learn more about the other body contouring and fat reduction technologies like heat and electromagnetic energy from our previous blog post Body is the New Face.
"I also want to mention that we can also stimulate muscles contractions which, as a by-product, can reduce fat as well.
We are often learning about new ways to target these unwanted fat areas that we cannot reduce through diet or exercise alone... it's an exciting time!
Downtime & Expected Results for Body Fat Procedures
Historically, I've advised patients that results typically take about two months. However, we use a couple of additional tools and products to speed up this process.
Additional Tools: for example with CoolSculpting®, we use a pneumatic shockwave device, which is like a baby jackhammer massager that is applied to the skin and helps to break down the fat.
Body Skincare: we apply a topical treatment to enhance results from our fat reduction procedures. ALASTIN Skincare TransFROM Body Treatment with TriHex Technology® goes down through the hair follicles which then helps to stimulate the acceleration of the breakdown of fat. By utilizing this product along with a body contouring procedure, patients see better and faster results.
By adding these to the process, I can now tell patients to expect results within three weeks.
If you're making an investment in your body and want visible results, it just makes sense to leverage every available technology to ensure that your results are maximized - TransFORM Body Treatment does just that. Clinical studies have shown that using the product as a stand-alone skincare body treatment can produce beautiful surface level improvements in texture and firmness."
Learn more about the clinical studies and proven results for TransFORM Body Treatment with TriHex Technology.
How Much Should I Expect to Pay for Non-Surgical Body Fat Reduction Procedures?
For non-surgical fat reduction, it depends upon how many focus areas you have and how large the surface area is.
For these reasons, the cost will absolutely vary from patient to patient, but you can expect the range anywhere from $700 to $5,000.
To find a skincare expert or dermatologist near you, use our Skincare Expert Finder.
Featured Products