Body is the New Face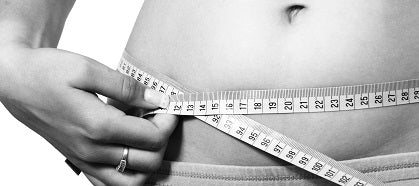 Why Body Contouring and Skin Tightening Procedures are so Popular & How to Get Your Body Back Now
Have you heard the latest buzz in the beauty world? Body is the new face and we are ALL ABOUT IT.
The get-your-body-back, self-care makeover craze has started to head south, focusing on shoulders-down and getting that body back to where you want it.
So what are some of the best ways to get that mommy makeover? Below we highlight three solutions to get you into those skinny jeans hanging in the back of your closet.
Non-Invasive Body Sculpting Treatments
Photo was taken at Marina MANLAND offices of Dr. Grant Stevens, Marina Plastic Surgery in Marina Del Rey, CA.
A toned body used to be all about gym time and low carb dishes, but those days have seemed to fade into the background. In the foreground now (likely because it's easier to attain with a few minor treatments and a handful of visits to a doctor) are the latest generational beauty crazy of body contouring and skin tightening procedures.
According to the American Society for Aesthetic Plastic Surgery, over 180,000 non-surgical fat reduction treatments were performed in 2017, increasing by over 220% since 2012.  
So what are some of the most popular body contouring treatment and how are they different?
Here are a few of the most popular treatments and procedures for body fat tightening and body sculpting:
CoolSculpting® - using cold temperatures to kill fat cells with a suction and chilling device, the applicator is placed over fatty tissue where fat cells are sucked into the applicator. It's kind of like a scientific version of applying frostbite to the skin, but without the usual damage.
SculpSure®

- using deep heating treatments to target fat cells via lasers, this treatment is similar to CoolSculpting but uses the opposite approach - heat! Once the fat cells are damaged by the tool, the body's lymphatic system naturally sweeps it away.

EmSculpt® - the newest trend to enter the body contouring scene. This new technology uses high-intensity focused electromagnetic energy to trigger what's called supramaximal contractions. Basically, it targets imploding fat cells but also triggers muscle fiber growth producing more defined abs and rounder buttocks.
With all of these non-invasive body contouring treatments on the rise, ALASTIN Skincare wanted to provide a way to combine our highly effective TriHex Technology® with these treatments to help boost results.
Our newest addition is to the top-rated and award-winning ALASTIN Skincare lineup is the TransFORM Body Treatment with TriHex Technology. This unique formulation can be used in synergy with these energy-based body fat reduction, or body skin tightening procedures mentioned above, as a post-procedure topical treatment.
Using our patent pending LipoDRONE(™) Delivery System, the new TransFORM Body Treatment targets the fat layers of the skin to accelerate the body's natural removal process of post-procedure fat debris. The addition of our patented TriHex Technology helps to support the production of new collagen and elastin to address skin laxity, texture, and crepiness post-body contouring procedures, and, as an ongoing standalone treatment. 
Cosmetic Surgeries for Body Tightening
Calling on Dr. 90210! Cosmetic surgeries for body tightening and body contouring have been the go-to procedure for millions to get the body results they desire; popular body contouring cosmetic surgeries include:
Liposuction
Arm Lift
Breast Lift
Tummy Tuck
Facelift
Lower Body Lift
Thigh Lift
The Old-Fashioned Way to a Better Body: Diet & Exercise
Now, none of the above are necessarily exact substitutes for the good old-fashioned diet of hard work, clean food, and regular exercise. The reason so many are going with the non-invasive and invasive treatments mentioned above, is that they have reached their max effort when targeting problem areas and have found that these trouble spots are immune to even the most disciplined healthy choices.
What are the best diet and best workout to get your body looking like you just left the surgeons office? Clean, whole food and daily sweating. It's as simple as that. If you choose healthy foods that fuel your body in the most clean way possible, when you sweat it out at the gym, your body doesn't have a choice but to use that harmonious fuel in conjunction with the fat burning movement that is continually introduced.
#DreamBod
Hopefully, you feel more educated about the options available to you that can help you reach your #dreambod.
The good news for you is that ALASTIN Skincare has a strong partnership with highly skilled healthcare providers, aestheticians, surgeons, and doctors all over the country that specialize in fat reduction and cosmetic surgery. Find a practice near you.