Deep Dive: How to Prep Skin for Ablative & Non-Ablative Skin Procedures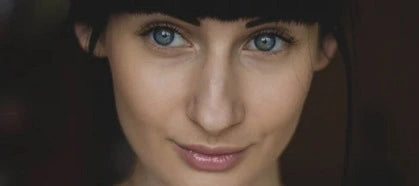 It's that time of the year - you can just feel it! Fall is here, which means the kids are back in school, and the holiday parties are just around the corner.
And if we're being honest with ourselves, it's very possible that you haven't been taking great care of your skin the way you know you should during all of the hustle that comes with summer travel and leisure. In fact, your mirror is not telling you, "you are the fairest of them all".  
Friends might even be telling you, "you look tired." (That is their nice way of saying, you don't look so great.) Or perhaps you just celebrated another birthday, with more candles than you care to count. Does anybody else hear that siren going off?
If some of this sounds familiar, you're ready to take the dive. You want to get something done to your face but you're not sure where to start. Welcome, my beautiful friend, you have come to the right place!
I know our attention spans are short these days (squirrel!), but please keep reading. Whether you are a novice or a seasoned user of skincare procedures, these suggestions will help guide you down the right path. Let's dive right in.
The First Step When Considering an Ablative or Non-Ablative Skin Procedure
Step one: you must, and I mean it is imperative, do your research.
And I don't mean scanning your favorite beauty blog or your friend's posts on social media. Heck, I don't even mean reading the reviews and articles in the magazines while you wait in your doctor's waiting room.
Before I go any further, let me be clear: there is nothing wrong with any of the above. I do all of these myself as well! However, you must go beyond this type of research and dive deeper. What do I mean by that? I thought you would never ask.
Here are a few important terms that you should understand before going further. And I encourage you not to skip over this part. Maybe even copy them to your "notes" app on your phone.
Ablative: In simple terms, this means some, if not all, of the top layer of skin, will be removed in some fashion. (This is one of the important questions you'll want to ask during your consult which I'll review later in this article.)
There are hundreds of procedures that do this; some popular ablative procedures include microneedling, microdermabrasion, and other laser resurfacing procedures. 
The goal for all of them is the same: younger-looking skin by way of signaling the body to make new collagen.  
Collagen: the protein in the lower layer of our skin that gives us the plump, healthy skin we all took for granted in our twenties.
Non-Ablative: These procedures don't "break open" the skin.  
An example of this type of skin procedure is a chemical peel. However, chemical peels can be aggressive. Again, do your research and make sure the procedure will correct your concern.
Fractional Lasers: Think of fractional lasers like a meat tenderizer. The impact zone where you tenderize your meat isn't a smooth surface like the head of a hammer. It actually looks like a grid. Now imagine pressing the tenderizer into a cut of meat—it leaves indents where the meat made contact with the tenderizer, and places where the meat is untouched from the spaces on the tenderizer's gridded surface.
Now imagine your meat tenderizer was made of focused artificial light and boom—that's a fractional laser. Fractional lasers direct heat and energy to sections of the skin's structures in a grid-like pattern. Rather than producing one concentrated beam of laser skin resurfacing light, fractional lasers target microscopic sections, leaving many skin structures intact.
Assess Problem Areas & Consider Your Skin Concerns
I want you to stand in front of the mirror. Go ahead, I'll wait...
Now, take your time, and look at yourself in the mirror. No, I mean really look; with no makeup, and consider: what are your skin concerns? What is keeping you up at night?  What do you want to correct?
You need to know, without a shadow of a doubt, what you want to correct before you walk into your doctor's office. Yes, for once, this is really all about you. Notice I said correct here. I did not say you need to know which procedure you want to have done at this point. DO NOT leave this decision to anyone else. When it comes to what you want to correct on your own skin, you are your own expert! You know what's keeping you up at night, own it.
Also, notice I said before you walk into the office. The last thing you want to do, especially when you're already uncertain, is to walk into an office and let them start talking you into procedures they think you should get done.  
Note to self: A reputable skin expert will always ask you what you want to correct. If they don't, run for the door!
Okay, so now that you've stood in front of the mirror way longer than was comfortable and have decided what you want to correct, now what?
Ask Your Friends for Honest Advice & Input
Ask your friends, colleagues, acquaintances, random strangers - anyone who seems to take care of their own skin. Even consider asking people you don't know that have beautiful skin… but for the love of all things beautiful… ASK! This isn't the time to make the proclamation #IndependentWoman. You need some objective input, so don't be afraid to ask the question.
What are you asking them? Simply ask them which doctors or practices they go to, and who takes care of their skin? Ask them which skin procedures and treatments they've tried and about their experiences. This is a great opportunity to learn from their mistakes as well - don't just ask for the good, ask for the bad too! 
How To Find the Best Skincare Experts
Research the office. Research the skincare specialists.  Research the skincare they recommend and the procedures they perform in their office.
Take it a step further, and visit the websites of the manufacturers who make the procedure equipment, tools, and skincare.  If the equipment is cleared or approved by the FDA, they are required to report the good, bad, and ugly of the procedure.
Make sure the practice you're considering offers procedures to correct the specific concerns you identified in the previous steps.  
Once you've identified at least one practice that has the services and quality of care that you're looking for, you should always request a consult first.  If they "don't do consults", I strongly suggest you head for the door.
Consults are generally free of charge, (and if not, don't be afraid to pay for this very important part of the process). It's an interview for both of you. You are about to make an investment in your skin. Take the time to ask questions to try to understand every part of the process. Don't hesitate to get more than one consult, or to more than one practice!  
One final tip I'd encourage you to consider is to attend an "open house" held by the practice you're considering. Take advantage of the opportunity to get a sense for the "vibe" of the practice by attending these events. Open houses are also a great place to talk to other patients and get input about the practice, the procedures they've tried, and ask them questions as well.
If you're looking for a good place to start, use our Location Finder to search for skincare experts in your area.
Prep Your Skin Before an Ablative or Non-Ablative Procedure 
Once you've found a skincare expert, and have decided which procedures you're going to use to address your skin concerns, you'll want to do your part to ensure that you get the best results from your investment. 
In the weeks leading up to your procedure, it is imperative to use professional skincare products that are specifically formulated to elevate results from your ablative and non-ablative procedure while strengthening your fragile, compromised skin in order to minimize the risk of complications and support your recovery process. 
Consider a procedure enhancement skincare system or a top-rated skincare product like the ALASTIN Skincare Regenerating Skin Nectar with TriHex Technology® which is designed to support the skin before, during, and after skincare procedures.
Top 5 Types of Laser Treatments for Face Concerns
Now that you've mastered the nuances of lasers and have become a veritable 007 of skincare, here are the 5 most popular laser treatments for your face1:
#1 Ablative Fractional CO2 Lasers
Ablative fractional CO2 laser resurfacing promotes collagen production and tighter, firmer, smoother skin by removing columns of skin cells throughout the layers of the face, neck, and chest. This powerful laser treatment targets:
Dull skin
Fine lines and moderate to deep wrinkles
Age spots
Acne scars and other shallow scars
Skin laxity
Ablative fractional C02 lasers are extremely effective, yet invasive—that means this ablative laser resurfacing treatment has a longer recovery time of up to two weeks.
#2 Pulsed-Dye Lasers
This non-ablative laser procedure heats and partially damages the skin layers beneath the epidermis—the topmost layers of skin. As a result, the skin heals, leaving behind even skin tone and texture. Pulsed-dye lasers work especially well with combatting pigmentation problems. Pulsed-dye lasers are known to do the following:
Decrease redness
Reduce hyperpigmentation
Cut down on broken capillaries and rosacea
Since this procedure is non-ablative, the recovery time takes anywhere from a few days to just about a week. This laser therapy is still going to give damaged skin a rejuvenated appearance with the added benefit of less recovery time than its invasive counterpart, an ablative laser treatment.
#3 Non-Ablative Fractional Lasers
All the power of a fractional laser with the "gentleness" of a non-ablative laser, non-ablative fractional lasers are elegant skincare solutions. By heating and slightly damaging just the deeper layers of skin, your body's collagen growth will increase and the older, dryer, and less attractive skin cells will be cleared away.
Non-ablative fractional lasers can:
Brighten skin tone
Smooth out fine lines and wrinkles
Lighten dark spots
Reduce the appearance of scars
Recovery time for this laser treatment is short and sweet, about one to three days. However, for optimal results, you'll need to return for additional skin resurfacing treatments.
#4 Erbium Laser Treatment
Erbium lasers promote collagen growth and natural skin remodeling. They can be ablative or non-ablative, making them a great choice for your first treatment. You might consider erbium laser treatments if your skin concerns or skin condition includes the following:
Fine lines
Wrinkles
Loose skin
Dark spots
Recovery time for this treatment depends on whether your specialist recommends an ablative or non-ablative laser. An ablative erbium laser treatment will take longer time for your skin to recover, a non-ablative erbium laser treatment will take less.
#5 Intense Pulsed Light (IPL)
Though technically not a laser, IPL treatment uses the power of light to bring youthfulness to your skin. In a process referred to as "photo rejuvenation," IPL specialists use a broad spectrum of light wavelengths to target your skin's problem areas. This non-invasive (and non-ablative) is especially good for treating the following conditions:
Redness
Spider veins
Hyperpigmentation
Uneven skin tone
Fine lines
Because skin isn't damaged during this process, IPL has almost zero recovery time.
I hope you feel better informed about how to prep your skin for ablative and non-ablative skin procedures. I am confident that if you follow these steps, you will walk away from your next appointment feeling great, and your skin glowing!
Sources
1. Laser Skin Resurfacing: Top 8 Things You Need to Know." American Board of Cosmetic Surgery,
www.americanboardcosmeticsurgery.org/skin-resurfacing/the-top-8-things-you-need-to-know-about-laser-skin-resurfacing
Featured Products