ALASTIN SKINCARE® LAUNCHES RESTORATIVE NECK COMPLEX
---
TriHex Technology® Rejuvenates the Skin to Correct Discoloration and Provide a Smoother, More Supple Neck and Décolletage
CARLSBAD, CA — January 22, 2018 — ALASTIN Skincare®,Inc. - a specialty aesthetics company dedicated to developing and marketing innovative, clinically-tested physician-dispensed skin care products, has incorporated its proven, proprietary TriHex Technology® into a revolutionary new product designed for the specific needs of the neck and décolletage: Restorative Neck Complex with TriHex Technology®.
This breakthrough treatment is formulated to address the unique challenges of the area below the chin and above the chest such as crepey skin, skin laxity, and photo-aged discoloration that may accumulate over time. The TriHex Technology® in ALASTIN's new Restorative Neck Complex helps correct these signs of aging, resulting in a firmer, more elastic, and smoother appearance of the neck and décolletage and a more even skin tone.
ALASTIN Skincare is a leader in the aesthetic space in developing products which are designed to enhance skin health and reawaken the skin's natural ability to repair and rejuvenate itself. TriHex Technology® supports the production of new elastin and collagen and helps rebuild and recycle the skin's extracellular matrix (ECM) by clearing out byproducts of aging from exposure to sun and pollution. This, in turn, promotes the skin's capacity to generate fresh, new skin that is strong and supple.
"The delicate neck and décolletage area is more prone to redness, wrinkling, dryness and loss of elasticity compared to the face," says Texas Dermatologist Suneel Chilukuri, MD, from Refresh Dermatology. "In my cosmetic dermatology practice, I have patients presenting with concerns of a "sagging" neck on a daily basis. Based on my experience with this product, Alastin's Restorative Neck Complex is both an excellent topical treatment when used on its own as a part of an ongoing skin care routine, and is also appropriate to pair with a variety of neck and chest rejuvenating procedures to provide additive benefits."
All ALASTIN products are fragrance-free, paraben-free, and cruelty-free. ALASTIN Restorative Neck Complex retails for $110 and can be purchased from ALASTIN Skincare® aesthetic physicians' offices. Visit www.alastin.com to find a physician retailer near you.
Complementary Products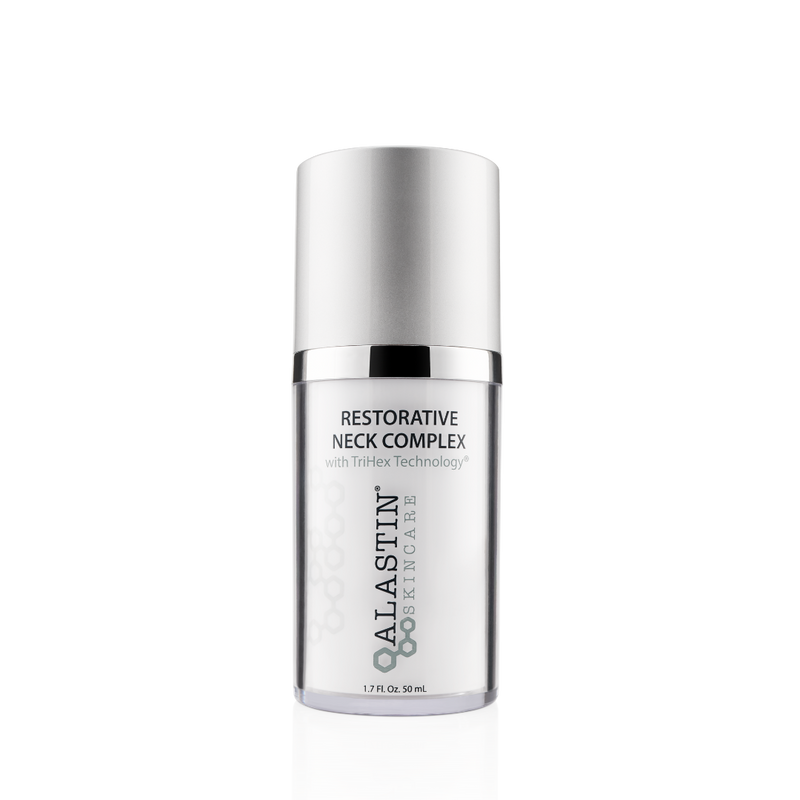 View Product
---
Join the A-List
Stay in the glow with the latest beauty and skincare trends, products, and procedures.