Alastin Skincare™ declared year's best topical skincare
---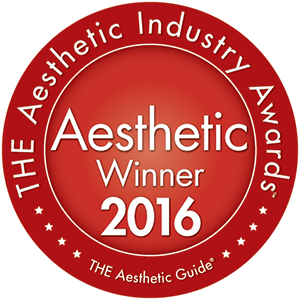 CARLSBAD, CA — January 9, 2017 — ALASTIN Skincare™, Inc. - a specialty aesthetics company dedicated to developing and marketing innovative, clinically-tested physician-dispensed skin care products with proprietary TriHex Technology™ - is thrilled to announce that ALASTIN Procedure Enhancement Systems have been named Best Topical Skincare of 2016 by The Aesthetic Guide in the publication's second annual Aesthetic Industry Awards.
The prestigious Aesthetic Industry Awards acknowledge the most innovative and unique contributions from leading developers of pioneering technologies, techniques and practices in medical aesthetics. Winners are chosen by a respected panel of judges who select the best of the best in a wide range of categories, from anti-aging breakthroughs to injectables and practice marketing.
Chosen from among many leading products and services in the aesthetics marketplace, ALASTIN Procedure Enhancement Systems stood out for their unique ability to elevate results from both invasive and non-invasive skin rejuvenating procedures while strengthening fragile compromised skin and minimizing risk of complications. Post-treatment care is the most critical aspect of the healing process, and the Procedure Enhancement Systems give skin the support it needs to speed recovery to ensure superior outcomes.
"We are thrilled to have our ALASTIN Procedure Enhancement Systems recognized as the Best Topical Skincare of 2016 by The Aesthetic Guide. Rejuvenating procedures such as laser resurfacing, peels, microneedling, etc. are growing rapidly in popularity, and both physicians and their patients are seeking topical products that are complementary to these procedures," states Dr. Alan Widgerow, Chief Medical Officer, ALASTIN Skincare. "The breakthrough science behind our products that sets ALASTIN apart is our patent-pending TriHex Technology™, a proprietary blend of peptides and other key ingredients that enhance the health of the skin by helping to clear the damaged, aged proteins in the skin's extracellular matrix. The technology also helps to support the production of elastin and collagen, modulate inflammation, facilitate recovery and maintain the overall effect of a rejuvenating procedure over time."
The systems are intended to be used for 14-30 days to prepare the skin prior to a procedure, and are also used immediately after a procedure to calm skin, reduce redness, accelerate post-procedure healing and promote healthier skin that looks and acts younger.
The Non-Invasive System contains ALASTIN Regenerating Skin Nectar™ with TriHex Technology™, Gentle Cleanser, Ultra Nourishing Moisturizer with TriHex Technology™ and Broad Spectrum SPF 30+ Sunscreen.
The Invasive System contains the above products as well as a Soothe and Protect ointment to support the regeneration and recovery of skin after an ablative cosmetic rejuvenating procedure.
Complementary Products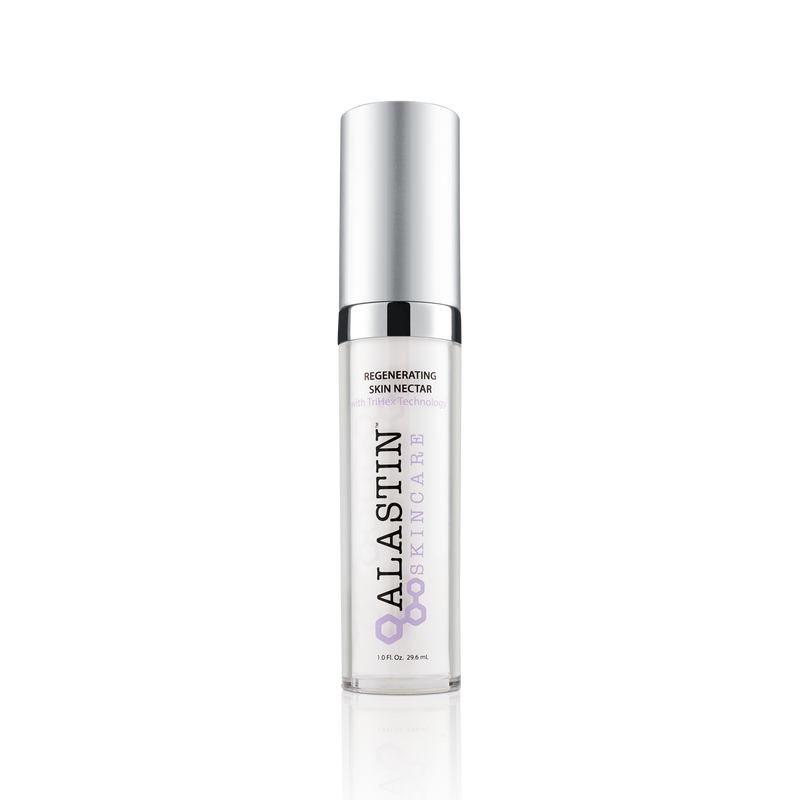 View Product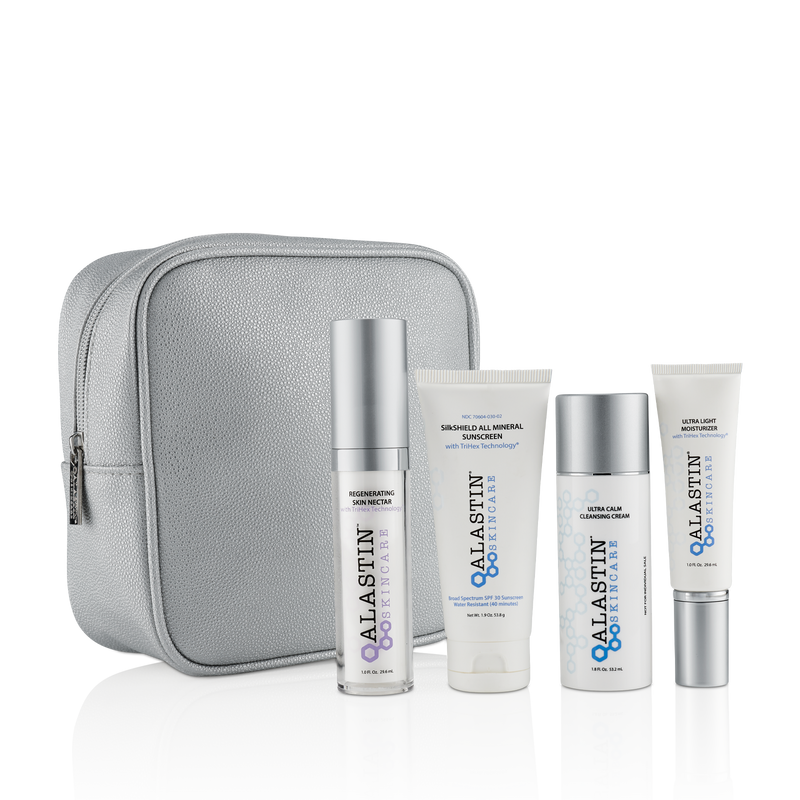 View Product
---
Join the A-List
Stay in the glow with the latest beauty and skincare trends, products, and procedures.