Anti-Aging Skincare Tips for your 30s and 40s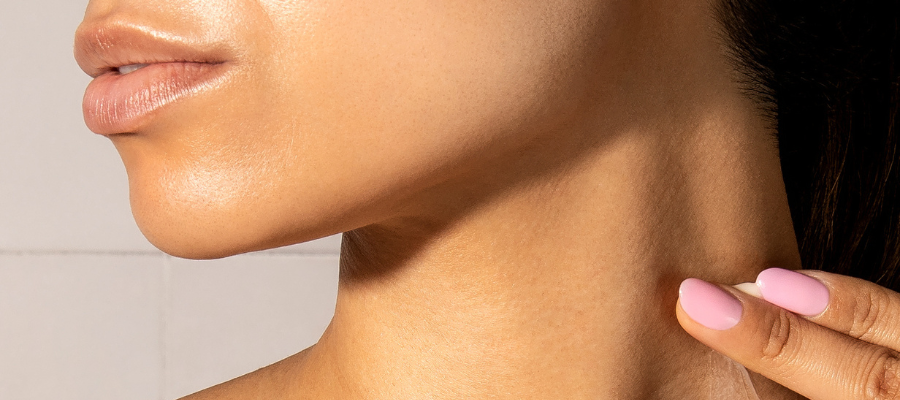 Life can get a little crazy in your 30s and 40s. Whether your career has kicked into high gear or your family life is busy (or both), these two decades can be complicated. And so can your skin. Your hormones start to fluctuate, signs of environmental damage begin to appear, and your skin cells' turnover rate slows dramatically. 
Although this might not sound like great news for your skin—there are many ways to combat these issues and maintain a healthy glow. If you've been a bit lax with your skincare routine in the past, now is the time to redefine (or firmly establish) your regimen. Follow these tips to establish a healthy skin routine for your 30s and 40s. 
Tip 1: Hydrate, hydrate, hydrate
As women enter the mid- to late-40s age bracket, estrogen levels start to decline due to perimenopause. That lack of estrogen causes issues such as decreased elasticity and increased dryness. Without addressing this lack of moisture, you could wind up with premature fine wrinkles, especially around the eyes and mouth. And even for those in their early 30s, prejuvenation—taking action now to prevent further signs of aging—has never been more critical. 
If you used an over-the-counter lotion in your younger years, consider an upgrade to a more protective moisturizer to properly hydrate your skin. Following a gentle cleanser, apply ALASTIN's Ultra Nourishing Moisturizer with TriHex Technology® to both improve and lock in hydration while encouraging the clearing of old, damaged proteins and the production of new elastin and collagen (thanks ALASTIN's proprietary TriHex Technology®). For other areas of your body where crepey skin may start to appear—such as arms, hands, and knees—use the TransFORM Body Treatment with TriHex Technology® daily. 
Tip 2: Never forget SPF
Here's one no-brainer reason to apply SPF: Daily sunscreen use can reduce the risk of developing skin cancer by 50 percent. But there are many benefits to using sunscreen. One of the biggest reasons to apply SPF is to prevent premature skin aging. Like drinking plenty of water and choosing nutritious foods, shielding your skin should be one of your everyday healthy habits. In fact, one study found that people who applied sunscreen daily experienced 25 percent less skin aging over the course of just four years. For a broad-spectrum sunscreen with a glowy tint and protection against environmental pollution, add HydraTint Pro Mineral Broad-Spectrum SPF 36 to your regimen. 
Tip 3: Treat wrinkles ASAP
Your eyes and the thin skin around them can be one of the first telltale signs of aging skin. Combat crow's feet, puffiness, and uneven skin tones by adding a focused product (like Restorative Eye Treatment) into your regimen. For the rest of your body, try the Restorative Skin Complex to help clear out damaged elastin and collagen to trigger the production of new elastin and collagen.
Tip 4: Get serious about problem areas 
Whether or not you've contemplated professional skin treatments in the past, you may want to start taking those considerations more seriously. Fillers and injectables are commonly used to reduce the appearance of wrinkles or to enhance the look of fullness in spots like the cheeks, under eyes, and lips. To enhance any injectable results, use INHance Post-Injection Serum with TriHex Technology® which accelerates recovery from any bruising or swelling, while promoting skin hydration and plumpness. 
To improve signs of sun damage such as hyperpigmentation or sunspots, a non-invasive Intense Pulsed Light (IPL) treatment delivers broad-spectrum light to the skin's deep layers. Similarly, ablative and non-ablative laser treatments use highly concentrated light beams to resurface the skin, reduce wrinkles, and improve tone and texture. To prepare and recover from procedures like these, try Regenerating Skin Nectar with TriHex Technology® to improve your results and help to ensure an easy recovery. If your procedure is more invasive, the thick and hydrating Soothe + Protect Recovery Balm should be used afterward to further calm skin and promote the healing process. 
Explore which procedures might be right for you by first consulting with a healthcare professional. Find a provider in your area through our provider locator. 
Tip 5: Start retinol (or up your use)
Help your skin increase collagen and elasticity—which in turn helps prevent wrinkles—by adding retinol to your nightly routine. The Vitamin A derivative exfoliates the skin to accelerate cell turnover. New cells mean firmer, brighter skin. Renewal Retinol uses calming and hydrating ingredients like oat extract and silver mushroom, which are both gentle on skin. Beginners: Carefully add retinol (.25 strength) to your nightly routine a couple times a week and maintain daily SPF use to avoid sunburn. Long-time users: Consult a dermatologist to see if you should increase the strength (.50) or frequency of retinol. 
It's never too late to improve the health of your skin. Incorporate these tips and add ALASTIN's science-backed products into your skincare routine to nourish your skin into your 50s and beyond. 
----
1Farage, M., et al (2013, Feb 1). "Characteristics of the Aging Skin." Advances in Wound Care (New Rochelle). https://www.ncbi.nlm.nih.gov/pmc/articles/PMC3840548/#__ffn_sectitle
2 "Perimenopause: Rocky road to menopause." (2020, April 14). Harvard Health Publishing. https://www.health.harvard.edu/womens-health/perimenopause-rocky-road-to-menopause
3 "The Truth About Wrinkles: 5 Common Wrinkle Myths Debunked." (2019, Dec 1). Penn Medicine. https://www.pennmedicine.org/updates/blogs/health-and-wellness/2019/december/the-truth-about-wrinkles
4 "All About Sunscreen" (2021, Jan). Skin Cancer Foundation. https://www.skincancer.org/skin-cancer-prevention/sun-protection/sunscreen/
5"How to Prevent Premature Skin Aging." (2021, Feb 25). American Academy of Dermatology. https://www.globenewswire.com/en/news-release/2021/02/25/2182848/0/en/How-to-Prevent-Premature-Skin-Aging-American-Academy-of-Dermatology.html
6 "How to Slow Down Your Skin's Aging. (2021, April 7). Scripps. https://www.scripps.org/news_items/4532-how-to-slow-down-your-skin-s-aging
7"Wrinkles." (2019, Dec 18). Mayo Clinic. https://www.mayoclinic.org/diseases-conditions/wrinkles/symptoms-causes/syc-20354927
8 Widgerow, A, et al. (2020, April). "Developing a Topical Adjunct to Injectable Procedures." Journal of Drugs in Dermatology. https://jddonline.com/articles/dermatology/S1545961620P0398X
9 "Do retinoids really reduce wrinkles?" (2019, Oct 22). Harvard Health Publishing. https://www.health.harvard.edu/staying-healthy/do-retinoids-really-reduce-wrinkles